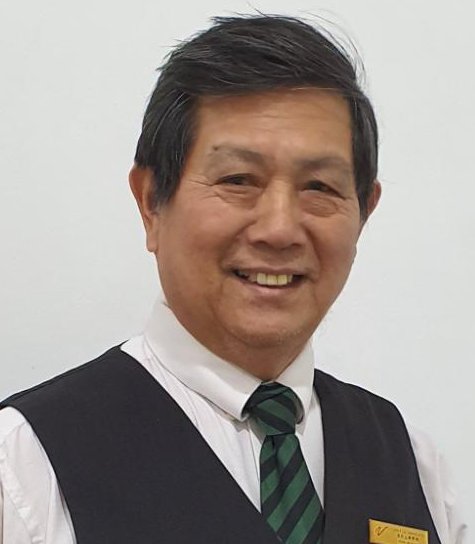 In response to a move by GPS YB Gerald Rentap Jabu to amend the Constitution to prolong the current term of GPS government - see Borneo Post Online November 9, 2020
Parti Bumi Kenyalang objects to any amendment to the Sarawak constitution to allow the current DUN be extended.
The move to seek the Sarawak Constitution be amended to extend the current term of the current DUN so that the state does not have to hold its election as Covid-19 cases continue to rise is an attempt to thwart democracy.
If the term of the DUN is extended by amendment to the constitution, this means the term of BN/GPS government is also extended. This will set a very dangerous political path for Sarawak to travel because it could lead to tyranny and dictatorship.
It will be another form of "backdoor" government and once the term is allowed to be extended, there may be no stop to it as GPS government with powers in their hands, could keep on extending their term of office on flimsy excuses. The opposition YBs could also be tempted to give support to the extension of DUN because it is in their interest or to their benefit to do so. There will be no need to go back to the electorates to retain their seats in DUN.
If GPS government is sincere to preserve democracy, GPS could do so by going all out to fight Covid-19 pandemic so that the chain of this Covid-19 could have been broken to pave ways for elections before their term expires on 6 June 2021.
What we have observed was that GPS had not done enough and lapsed in the ways they fought this Covid-19.
By now, if all measures been strictly enforced, Covid-19 may have been erased or at most would stay at single digit rate each day. This could give confidence for elections to be held, but, not at the moment. In past weeks after Sabah elections Covid-19 shot up dramatically.
What we discovered, federal Ministers were allowed to come into Sarawak with out following the SOP and no need to be quarantined.
If other countries like Mongolia, Taiwan and New Zealand could fight this Covid-19 well, there is no reason why Sarawak could not do it.
It was reported that Taiwan, which has nearly 24 million citizens, has had only 451 cases and seven deaths as on 15 July 2020 ( see CNBC 15 July 2020)
New Zealand was able to control Covid-19 well which led it to hold elections recently.

Voon Lee Shan
President
Parti Bumi Kenyalang
-----------------------------------------
Parti Bumi Kenyalang is a multi-racial political party in Sarawak and having an achievable mission : "IN QUEST OF INDEPENDENCE". We plan to field 82 candidates in the coming Sarawak Election therefore we need financial support from Sarawak people and supporters abroad. After 57 years in federation of Malaysia we feel that Sarawak people can work with Parti Bumi Kenyalang to stop the plundering of Sarawak's natural resources and grab of Native Customary Rights Land against the wish of indigenous people of Sarawak.
 For the better future of Sarawak, we urge Sarawakian and overseas supporters to work with us and support us in the coming election.
If you want to support us financially you can do so through credit card, and in Malaysia you can also bank in directly to our Bank Account:

PARTI BUMI KENYALANG
HONG LEONG BANK ACCOUNT NO. 01800098039
肯雅兰全民党是砂拉越的多种族政党,其使命是可实现的:"追求独立之路"。我们计划在即将到来的砂拉越大选中派出82名候选人,因此我们需要砂拉越人民和海外支持者在经济上的支援。在马来西亚联邦执政57年之后,我们感到砂拉越人民应该可以与肯雅兰全民党合作,制止掠夺砂拉越的天然资源活动,并停止非法掠夺砂拉越土著保留地或習俗地。为了砂拉越的美好未来,我们敦促砂拉越人和海外支持者与我们合作,并在即将举行的选举中支持我们。
 如果您想在财务上为我们提供支持,则可以通过信用卡进行,在马来西亚,您也可以直接将钱存入我们的银行帐户:
PARTI BUMI KENYALANG
HONG LEONG BANK ACCOUNT NO. 01800098039