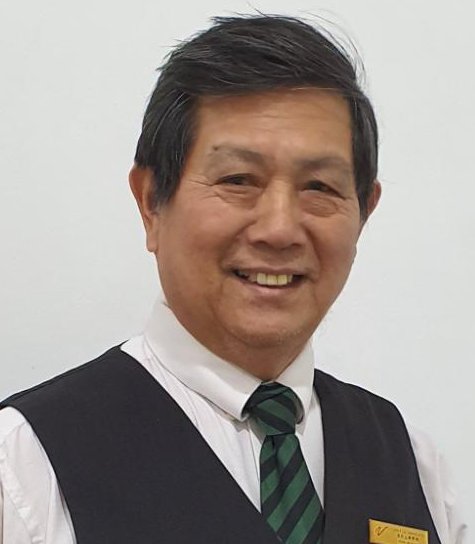 Pakatan Harapan was in power with YB Baru Bian and YB Chong Cheng Jin in the federal cabinet. PH was in power for 22 months. By being from PKR and DAP, YB Baru and YB Chong Chieng Jen were representing Malayan political parties when in government.
Sarawak only has 31 seats out of 222 seats in Parliament. For each seat gained by Malayan parties, is a lost for Sarawak.
Malaya took our oil and gas by passing Petroleum Development Act 1974 (PDA74); took our sea territories under Sea Territorial Act 2012 (TSA 2012) and Sarawak's continental shelf under Continental Shelf Act 1966 (CSA1966). Sarawak had lost trillions of ringgit of Sarawak's wealth to the federal government after these Acts were passed to take Sarawak's rights away.
PH government, being dominated by Malaya when in power could, if PH wanted to put wrong right to Sarawak, could in one sitting of Parliament revoke or repeal all these laws that took away Sarawak's rights, but, why in 22 months PH government did nothing about this?
By being in control of Cabinet and Parliament, Sarawakians could not expect Malayans to give back what they have gained from Sarawak.
The 20% oil and gas royalties for Sarawak was a promise by Pakatan Harapan but why this was not fulfilled by Pakatan Harapan after it captured Putrajaya?
Sarawakians should be entitled to enjoy every drop of their oil and gas and why PH want to attach conditions to this right to property before Sarawakians could enjoy this?
Parti Bumi Kenyalang wants all oil and gas be returned to Sarawak and not 20% as promised by PH.
PH government could also put may wrongs caused to Sarawak rights by repealing many policies such as removing all top federal government posts held by Malayans by Sarawakians, but, why this was not done?
PSB had many leaders who were in BN/GPS government too both at federal and state levels for many terms and they should have used their office to do more for Sarawak, but, most if not all of them had failed miserably to the expectations of Sarawakians.
Sarawakians had suffered for 57 years in the hands of Malaya. Many parts of Sarawak has no road and people had to suffered in silence.
Trans-Borneo Highway, now called Pan-Borneo Highway is still under construction. We have seen many dead bodies on the road in past 57 years caused by poor roads. The roads were simply unsafe to travel.
BN/GPS government is part of the federal government and if BN/GPS wishes to live to its Sarawak First or Sarawakians First ideology, BN/GPS should seek to repeal PDA74, TSA 2012 and CSA 1966 in Parliament.
Therefore, Sarawakians should reject all Malaya political parties including PKR and DAP and also reject both PSB and BN/GPS in coming Sarawak elections.
The solution to all injustice caused to Sarawak is to support Parti Bumi Kenyalang to seek independence from the federation of Malaysia.
Voon Lee Shan
President
Parti Bumi Kenyalang