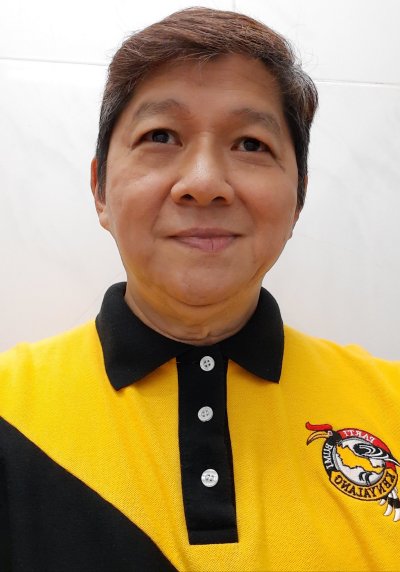 Malaysian Prime Minister's May 1 Labour Day Announcement of implementing the Conditional Movement Control Order (CMOC) for the majority of social, industrial and commercial activities (with exceptions for those activities where social distancing is not possible) effective from 4 May 2020 brought much confusion and doubt to the Rakyat due to its leniency of Movement Control Order (MCO).
ALL NOT IN THE SAME BOAT
Some questioned the premature "termination" of Movement Control Order fearing if we are not careful we might end up like USA or Italy where the pandemic ran amok without stringent control and eventually with the loosening of lockdowns, 2nd waves of infections were detected.
Many business owners have found themselves running out of resources and therefore they hastily need to reactivate their businesses in order to pay for the outstanding debts/bills or return to the work force to put food on table for their families.
One friend rightly pointed out, in this Covid-19 pandemic we are in the same storm but definitely not in the same boat as some have all the resources to keep their boat afloat while others could be running out of resources and now face starvation.
MOVEMENT CONTROL ORDER EXIT PLAN
With the current 8 Covid-19 red zones, Malaysian government would be insane to apply Conditional Movement Control Order irrespectively in Malaysia because by doing so they will obviously increase Covid -19 infection especially in red zones. Without segregating the red zones from the rest when applying Conditional Movement Control Order is similar to a nation after war world II telling its people that they are free to farm and earn a living without ensuring mine fields had been cleared or informing its people of the existence of the mine fields.
It is time for Sarawak government to plan ahead to have the whole population go through a Covid-19 test and only allow those free from Covid-19 infection to restart their businesses and those infected to be treated immediately.
Conditional Movement Control Order should only be implemented in green zones to minimize the chance of creating new Covid-19 clusters. Likewise red zone will be under Enhanced Movement Control Order (EMCO) and yellow zone under Movement Control Order (MCO) to continue monitoring the Covid-19 infection control.
A few days ago, Malaysian Prime Minister stated under MCO that the economy loss is RM2,400,000,000 per day and MCO must go on to contain the Covid-19. On May 1 2020 Malaysian Prime Minister changed his mind and announced the Conditional Movement Control Order with effect from 4 May 2020 which seems to indicate that the Malaysian government is under great political and economic pressure and are compelled to commence MCO's exit strategy now.
Initially, Japan showed its capability to contain Covid-19 but Japanese government underestimated the infectiousness of Covid-19 and became complacent, relaxing Hokkaido's state of emergency, resulting in a second wave of Covid-19 pandemic. Japan's state of emergency is not restrictive as other countries. Now Japan's government plan to extend state of emergency by another month. Malaysian government should learn from Japan's situation and avoid repeating the same mistake.
ECONOMIC STIMULUS PACKAGE
In Germany, its government in January 2020 acted quick to save businesses by setting up 600 billion euros fund and one month ago sending 30,000 euros (about RM143,000) each directly to business owners' bank account within 3 days without any paperwork or red tape. In Malaysia, we see on paper economic stimulus package and relief for entrepreneurs and SMEs but actual cash available for distribution to SMEs and the needy are not there. Business owners could not receive promised financial assistance from government and yet forced to keep employees and continue to pay them full monthly salary without any business operation and income. How could Malaysian businesses survive under such an economic stimulus package system?
Sarawak government needs to speed up its financial assistance to small to mid-size enterprises (SMEs) because failure of small to mid-size enterprises (SMEs) will directly affecting Malaysia and Sarawak tax income and economy.
 Arthur Wong
Publicity and Information Chief
Parti Bumi Kenyalang Central Committee
02.05.2020